A new letter of inspiration and motivation got published at the ICDS Spiritual Blog. Don't miss to read it, but be careful, it could inspire and motivate you!
Se publicó una nueva carta de inspiración y motivación en el Blog espiritual de ICDS. No te pierdas de leerlo, pero ten cuidado, ¡podría inspirarte y motivarte!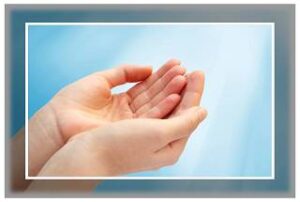 According to these words above of Mother Mary of the Apostles, the European Lay Salvatorian meeting 2019 took place at Horrem (July,11 – 14 2019). Participants from Austria, Belgium, Germany, Hungary, Poland, Spain and one Salvatorian sister from the US shared a few days of prayers, discussions, thoughts, reflections and a lot of good humor. Some of the highlights were
a Rosary made by tea candles, where each one was invited to bring in his/her thanks, requests or simple thoughts of personal importance.

a tale of reflection about how we could change the face of our world with easy means.

a little view on mission projects in India and Sri Lanka.

a visit of the cathedral of Cologne and some other interesting romanic churches which mirrors the long history of Christianity in this area.

a very contemplative inspiring Vesper and Eucharist at the Monastic Fraternities of Jerusalem.

a visit of the roots of Mother Mary of the Apostles at Myllendonk and Neuwerk.

and of course the readings and gospels of each day …
Unfortunately, the time passed too quickly but the spiritual bags of the participants got filled very well and so this wonderful event will still accompany us in our minds over a long time into the future.