Let us pray in common
The members of the General Committee of the ICDS, ask all the Lay Salvatorians over the world to enclose the following requests in their prayer and to build a prayer chain over the world for …
and

especially for





for over the world
for all members of the Salvatorian family, that they recognize more the richness of this community and feel home there as brothers and sisters.
that our vocation as Lay Salvatorians forces us more and more to look ahead and to be open to uncharted horizons of communion.
for the improvement of our communication and mutual support across the borderlines of our groups/units/countries.
for engaged Lay Salvatorians which will more involved themselves in the prayer chain and move and develop forward this idea
for the developing of the groups of Lay Salvatorians and that we confess our faith in the Divine Savior – whether convenient or not!
for all men and women that they discover their common in their diversity and learn to meet each other on equal level!
for those who think they are lost or forgotten.
Lord, make our church again to a place of home, a place of interest and joy, a place of freedom and justice!
for the responsible politicians of our nations. Give them the wisdom, that immigrants are often the result of a failed economic politic, war and battled conflicts – and/or non perspectives of life for the people in their homeland. We all could work against this atrocious conditions – if we really want it to do.
that we learn to share the goods of this world more and furthermore each one recognizes that money is not the sense of our life! There is more, much more …
for social justice and peace and that the people protect these achievements and let not destroy it by envious profiteers who want to promote more exploitation.
for more respect, tolerance and indulgence. Because each one is a prisioneer of his/her environment and lives his/her challenges of life. Remember on God's love and try to share it with your next …
Oh Lord, send us called, which assist us in our tasks and help us to invite and motivate young people.
let us find useful solutions and carry them into our daily life to reduce our climate-damaging emissions.

Share with us the Monday evening prayer for peace over the world.
Probably- you know the difficulties and inhuman situations of war, crime, intolerance, violence and terror in several countries like Palestine, Iraq, Pakistan, Venezuela, and so on. But what can we do as simple people?
We decided to come together as possible on each Monday evening over the world for a prayer for justice and peace – if in chapels, churches, on the street, at our work or at home – where ever we are. In this way we show that no one is alone. There are more people with you in prayer as you can imagine. Invite family members, friends, neighbors, or someone you know and /or who could be interested and follow this idea. Spend a time of prayer and quietness together and ask the Lord to give peace in all hearts and minds, which are longing for it. Especially for the children, families and civilians, but also for those soldiers and combatants, which are not of their own will in the battles, but were forced to fight by others.
Even if you're only a minute in short prayer or intense thoughts here, you are living the communion with God for peace! – Peace is always possible if someone dares the first step. Maybe this prayer can remind us to start it with this easy first step!
The suffering world needs your prayer!

A prayer for the preservation of creation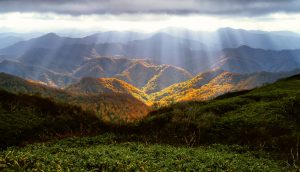 God, good father
Creator of all things
Lord of all times and history
Come into our world, because we need you more than ever now!
Everything man has touched through his greed and avarice,
has destroyed the harmony and the beauty of your creation.
Come, o come – Spirit of God!
Come and clean our hearts and our mind,
so that we can appreciate the wonders of your creation.
Give back the sky its natural shine.
Come and clean the air which became dirty by the irresponsibility of the human,
delete the consequences of the pollution,
the fruit of our affection for convenience and luxury.
Come, o come – Spirit of God!
Come and clean our eyes that are blinded
by the supposed progress and prosperity.
Come and renew the nature again,
and the forests that have remained.
Let recover their original strength.
Come and help us to clean our polluted waters,
the sinister result of a false progress.
Come, Lord, help us to neutralize the toxins,
we have started to destroy our earth with it.
Come, o come – Spirit of God!
Come and renew all that we have destroyed, made dirty and have wiped out through our selfishness.
Give back, o Lord, the blessed seasons to the earth
and its original splendor, the fruit of your creative hand.
Give back, o Lord, the infinite beauty of your work,
for you have wanted it should be the house of your children.
Come, o come – Spirit of God!
Give us wisdom, intelligence, and cautiousness.
Help us, please, to strengthen the fragile peace in the world,
to respect and defend life always and everywhere.
Help us, please, to fight for and to work to eradicate poverty in the world,
Help us, o Lord, that we feel responsible for your work of creation,
so that one day all people may praise you together with the creation forever and ever.
Come, o come – Spirit of God!
AMEN
 
The loving god is on the way with you, particularly in the moments,


where

you need him special.
If you have a concern for that you think it's a need to be prayed, don't hesitate to tell us with a comment or a prayer request → go to "prayer request" left above, please.
Each contribution to this prayer chain is always welcome!
---