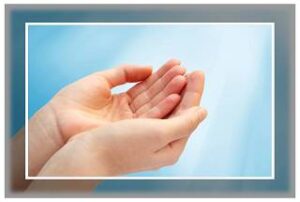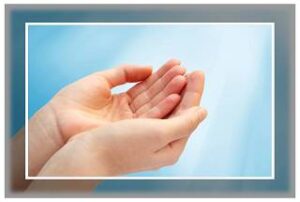 English
Maybe you remember on this action from last years. People of many countries celebrate the feast of St. Valentine on February 14th. It's often not a day of vacation but they give presents of love to others who are in their hearts. The legend behind you can read on Wikipedia in several languages.
We from the General Committee of the ICDS took this date to improve our worldwide communication. We invite again all Lay Salvatorians and certainly all members of the Salvatorian family to participate in this action of brotherly/sisterly friendship and love. So there are two possibilities to participate. →
Continue reading →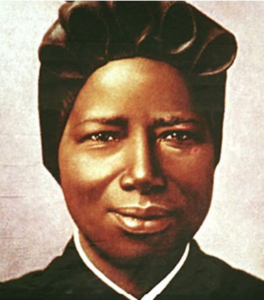 The Pontifical Council for Justice and Peace and the International Union of Superiors General has designated February 8 as an annual day of prayer and awareness against human trafficking. February 8 is the feast day of St. Josephine Bakhita, who was kidnapped as a child and sold into slavery in Sudan and Italy. Once Josephine was freed, she became a Canossian nun and dedicated her life to sharing her testament of deliverance from slavery and comforting the poor and suffering. She was declared a Saint in 2000.
On February 8, Catholics all over the world are encouraged to host or attend prayer services to create greater awareness about this phenomenon. Through prayer, we not only reflect on the experiences of those that have suffered through this affront to human dignity, but also comfort, strengthen, and help empower survivors.
Many Salvatorians over the world (religious and lay) are working in this field in several units. It's necessary that all people get the awareness about this serious crime, to free this modern slaves and end modern slavery.
The General committee of the ICDS invites all Lay Salvatorian to celebrate this day as a common day of prayer and reflection. As suggestion we have prepared a
PRAYER SHEET in English and Spanish.
May our efforts against modern slavery be blessed and become more connected.
Read here the letter to the units from our President
– topic: Communication with the Dicastery [ Vatican office] →
English: Letter to units – Jan/Feb-en
Español: Carta a unidades – Jan/Feb-es
A big and until today unresolved issue is how we can improve our global cooperation. This cooperation across unit borders is one of the important orders for the positive recognition at the Dicastery for the Laity, Family and Life at the Vatican. Therefore we have established two sub-forums at "Activities" at the ICDS forum called "What is needed?" and "What can be offered". There your unit can put in requests and/or offers to the whole community. Other units can start to get in contact with you if they have material to the requests, ideas for results or something else.
It is a starting point to improve and deepen our awareness about the ICDS and we want to invite you to this activity. We have already one offer there, which is waiting for a request. Don't hesitate to use this equipment for the improvement of our community.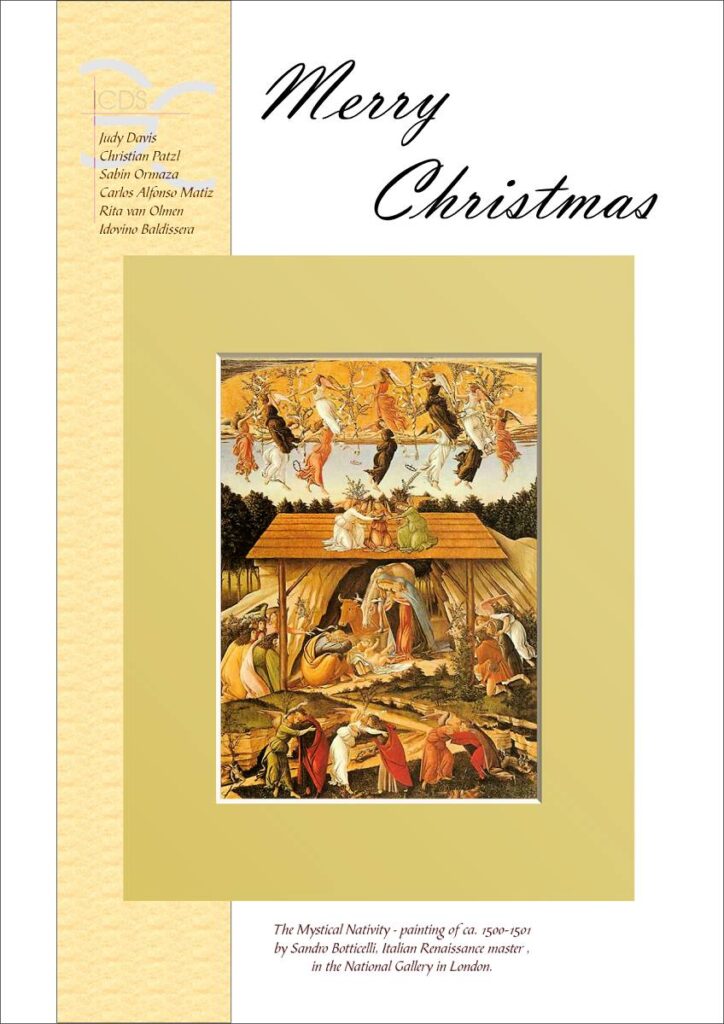 This painting is connected with our Christmas tale of this year. See more about this painting "The Mystical Nativity" here in English and read here our CHRISTMAS TALE.
This painting is connected with our Christmas story this year. See more about this painting here in Spanish "Natividad mística" and read here our CHRISTMAS TALE. Continue reading →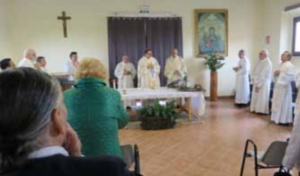 Very belated we got the message of the 25th Anniversary of the Italian Lay Salvatorians. They celebrated on 11 OCT 16, the traditional Salvatorian Feastday of the Mother of the Savior. Several members of the three branches of the Salvatorian Family gathered at Monte Tabor outside of Rome. Fr. Raúl Gómez Ruiz, Vicar General, represented the Generalate and the Motherhouse community. The celebration included the Eucharist presided by Most Rev. Augusto Lojudice, Auxiliary Bishop of Rome, followed by a festive lunch. Congratulations and ad multos annos!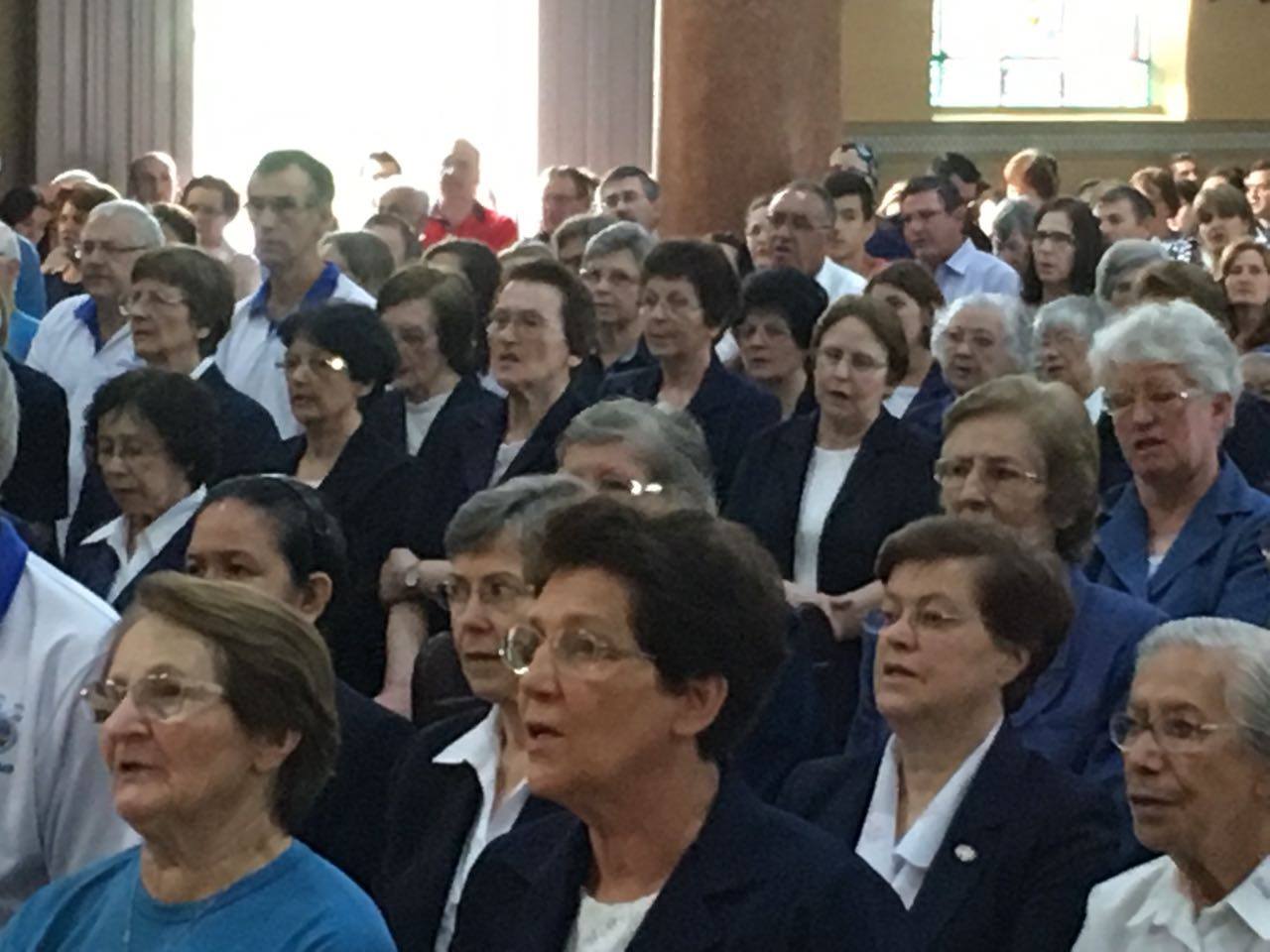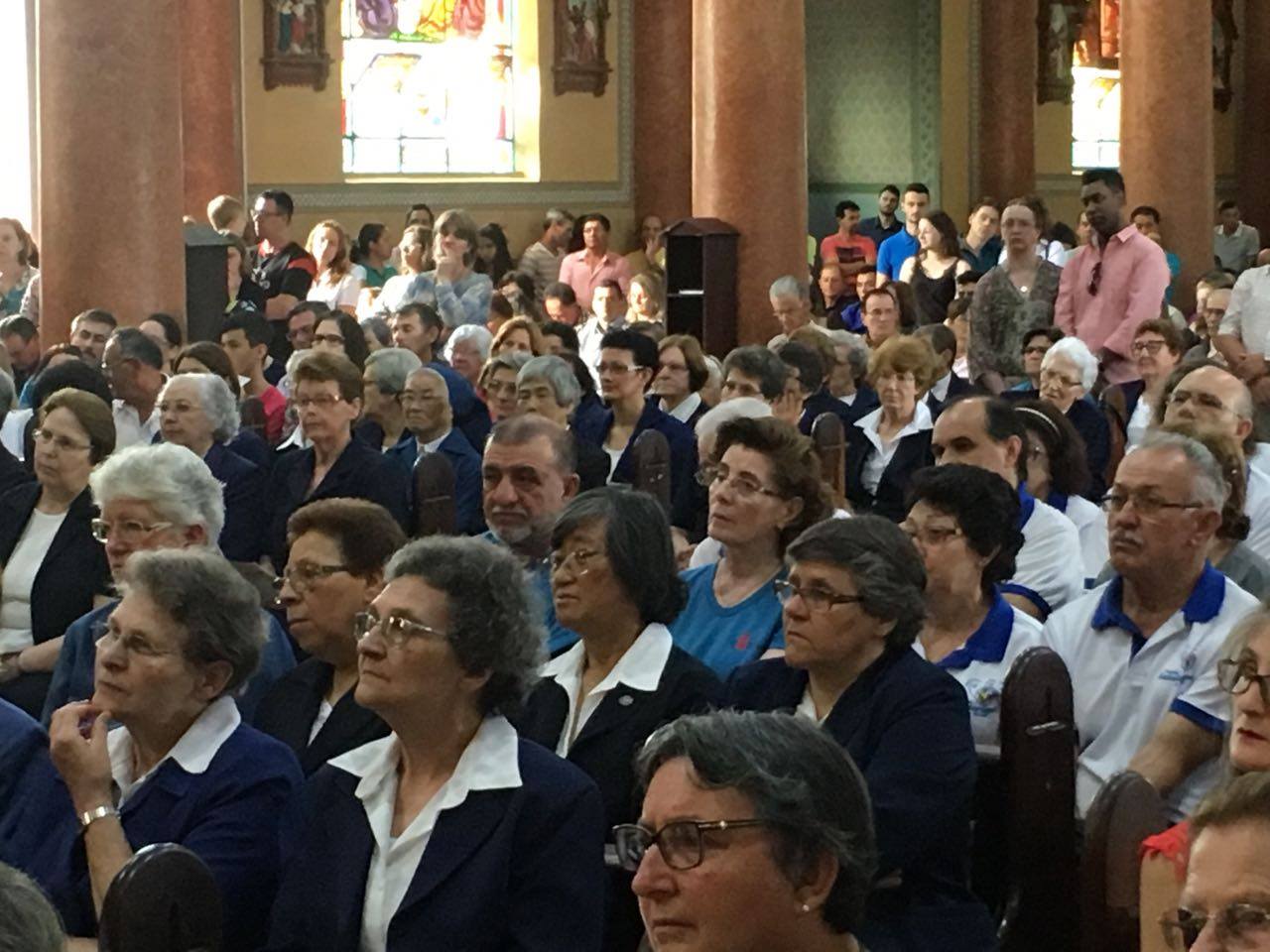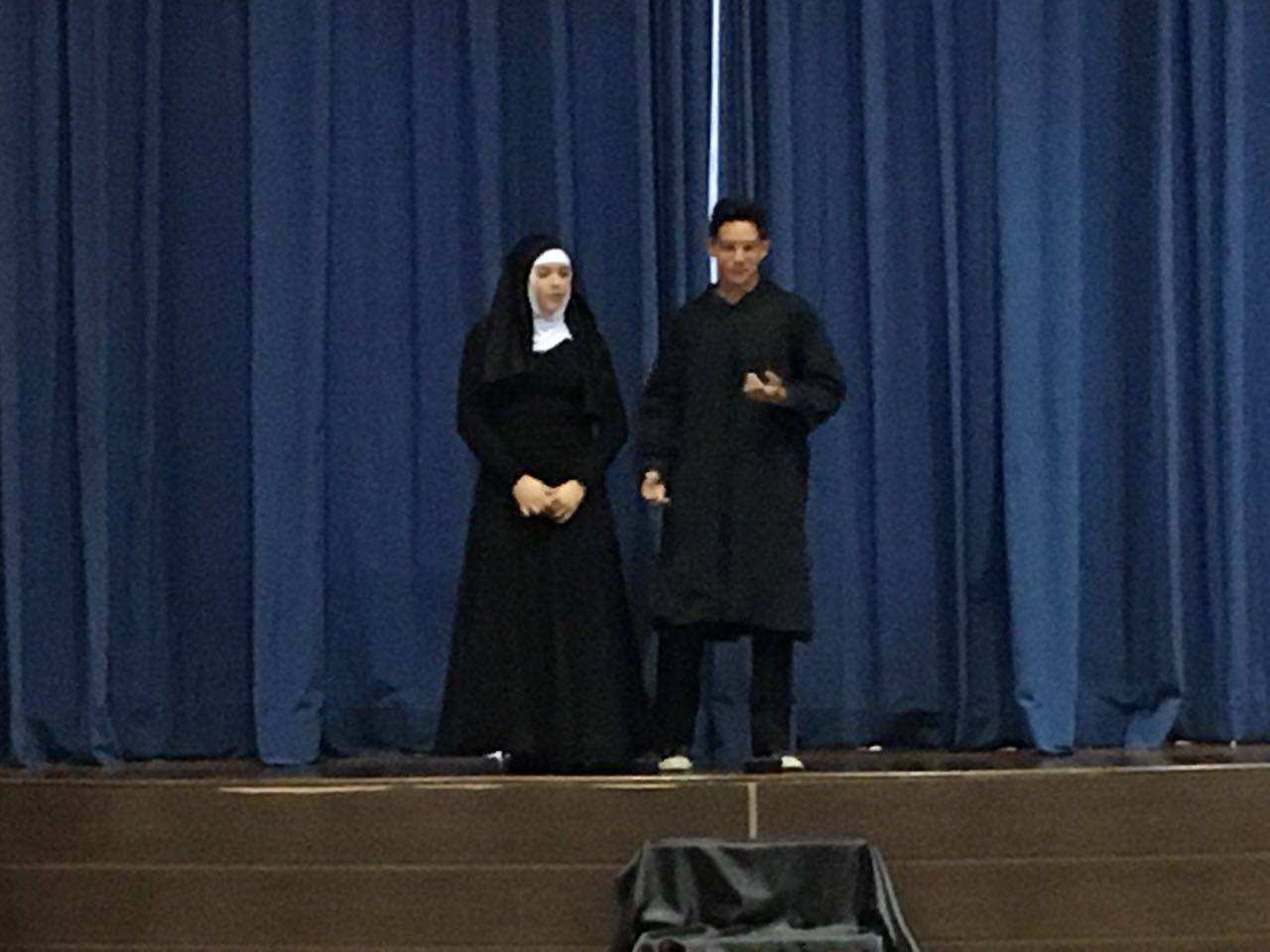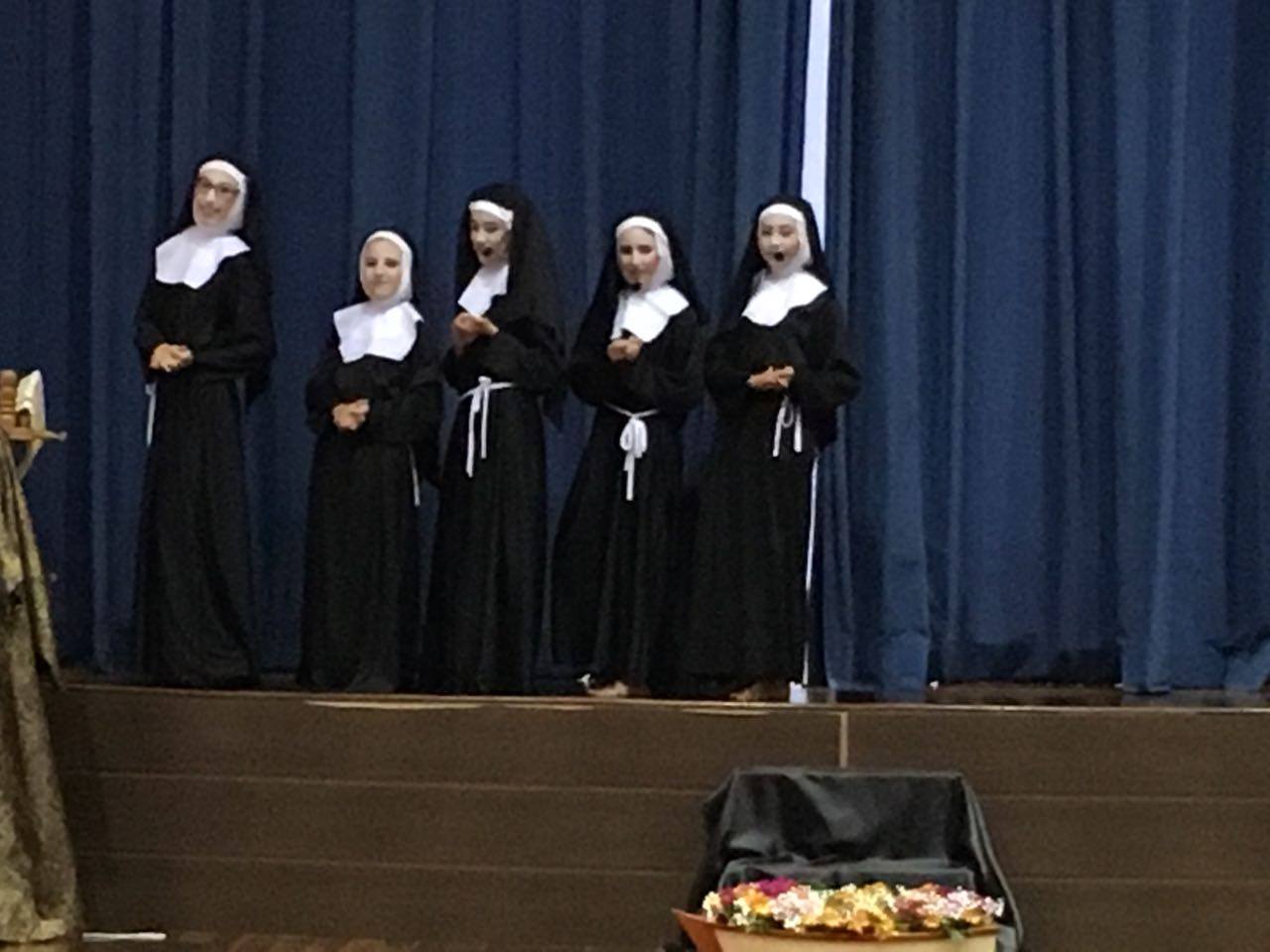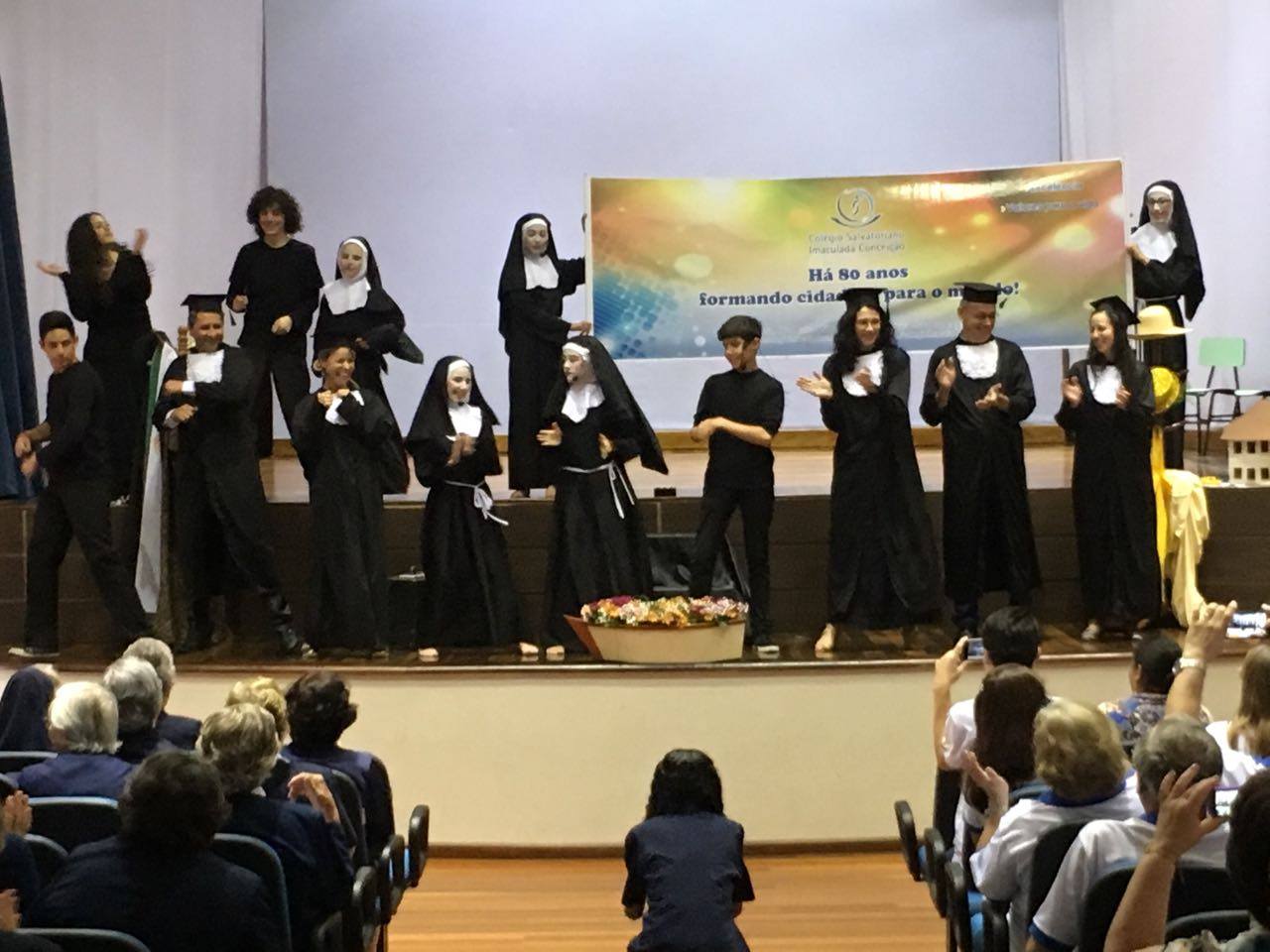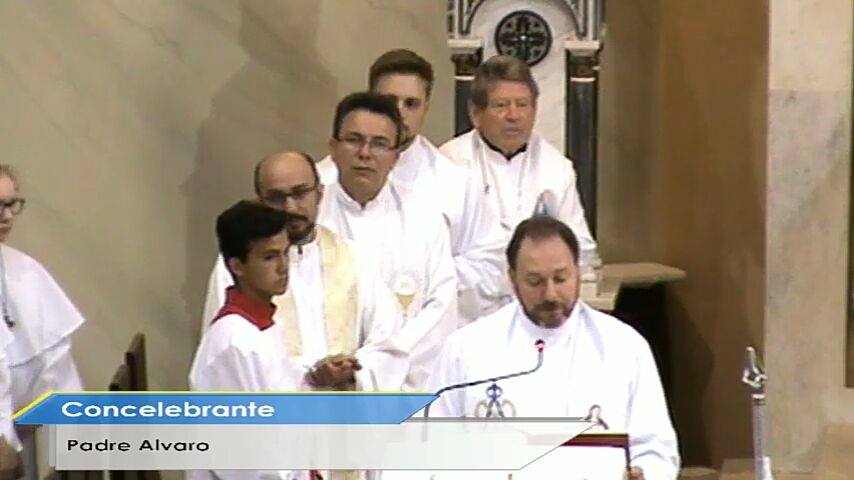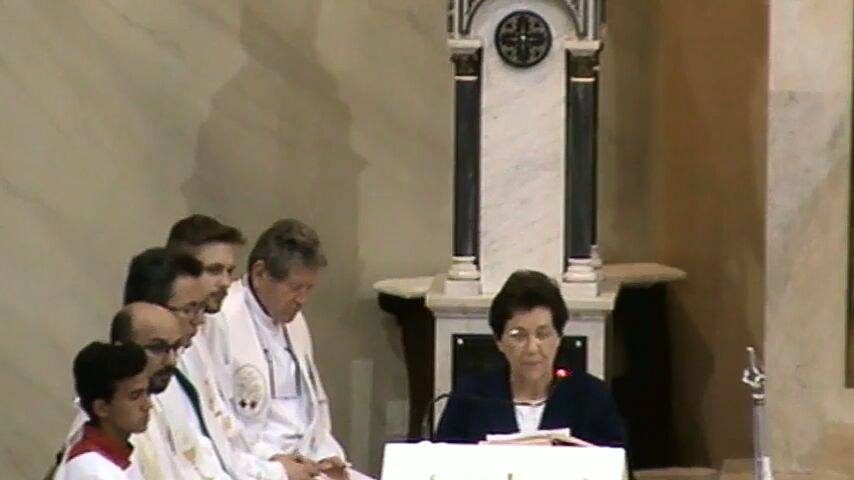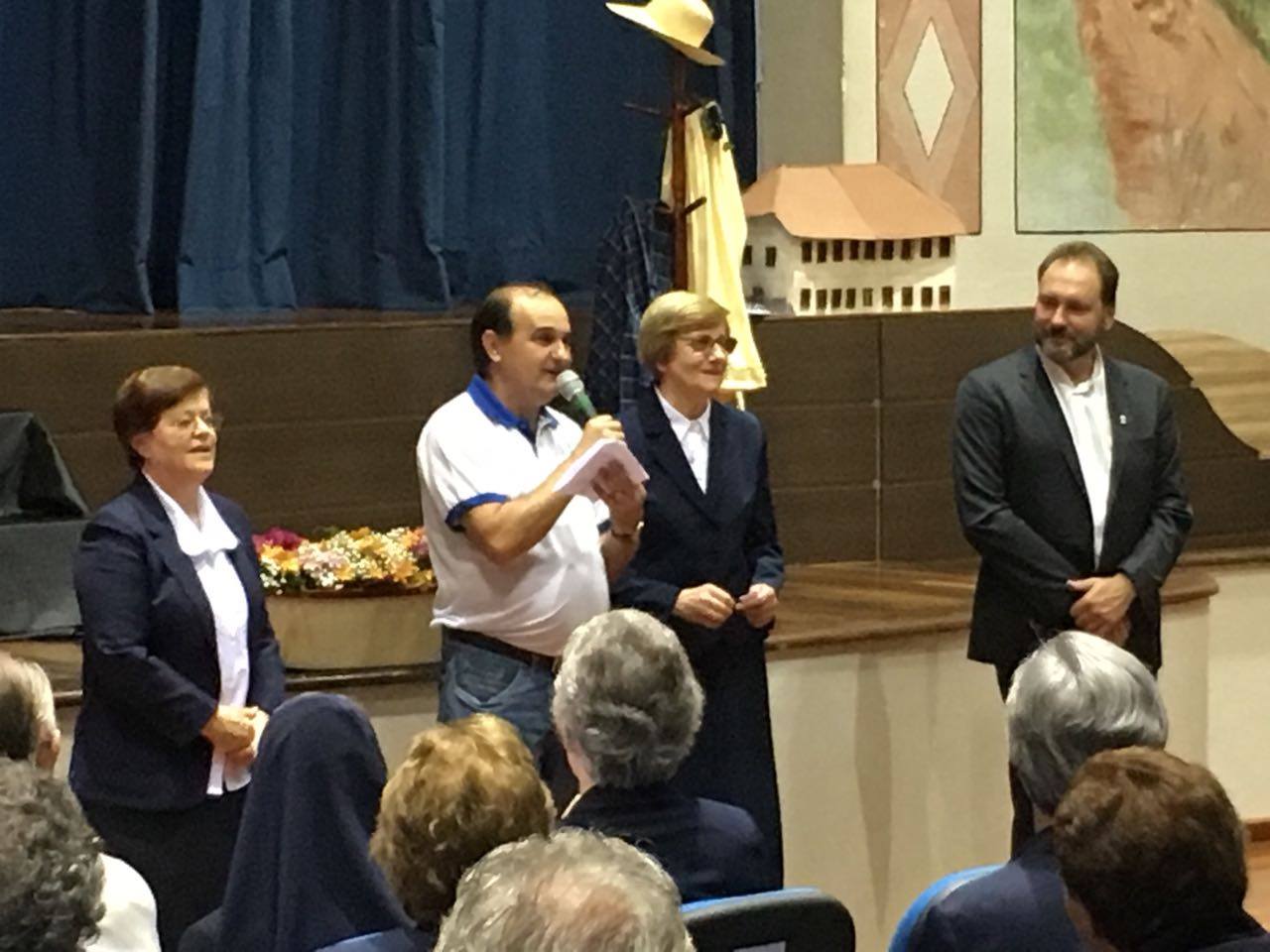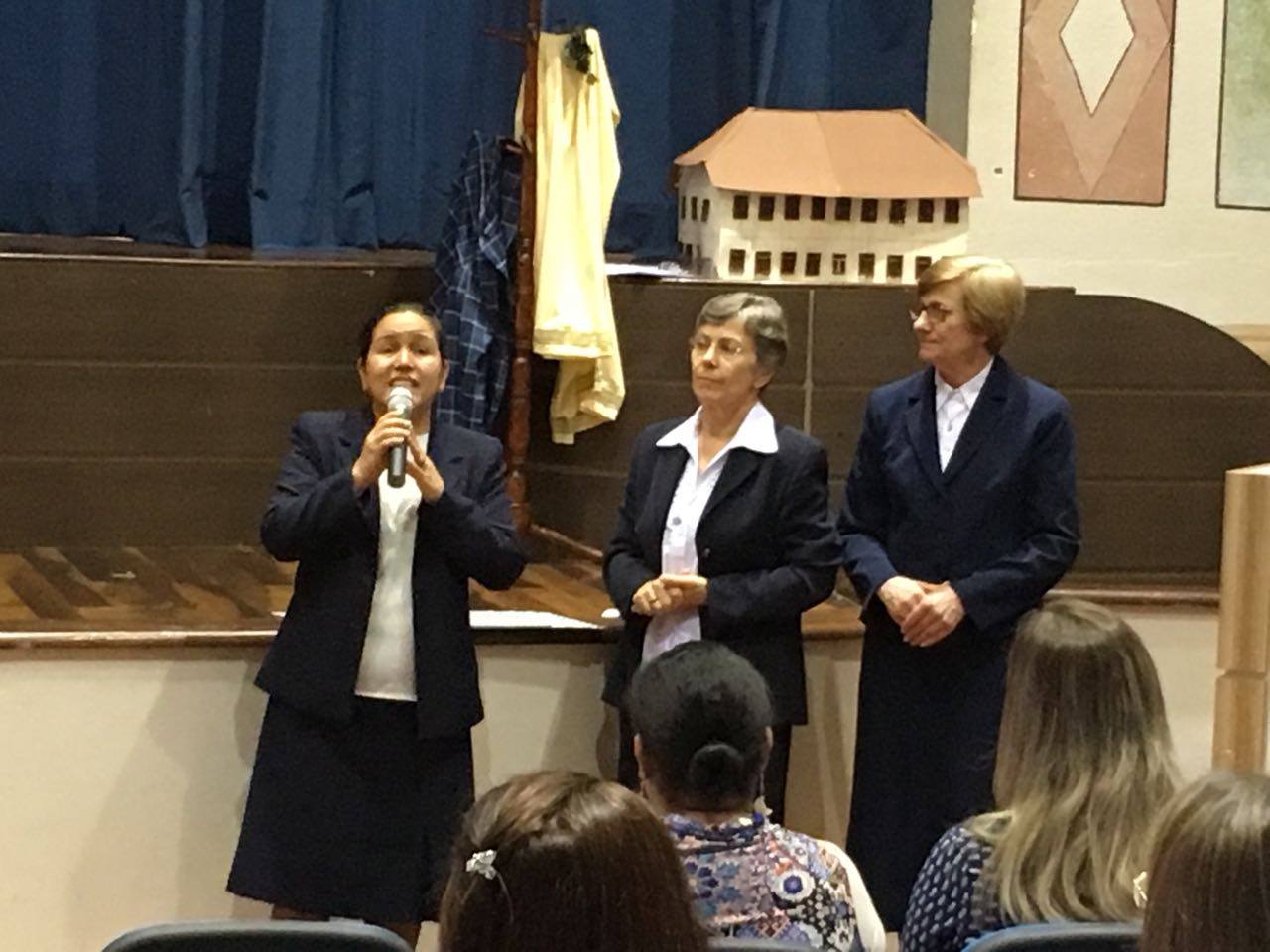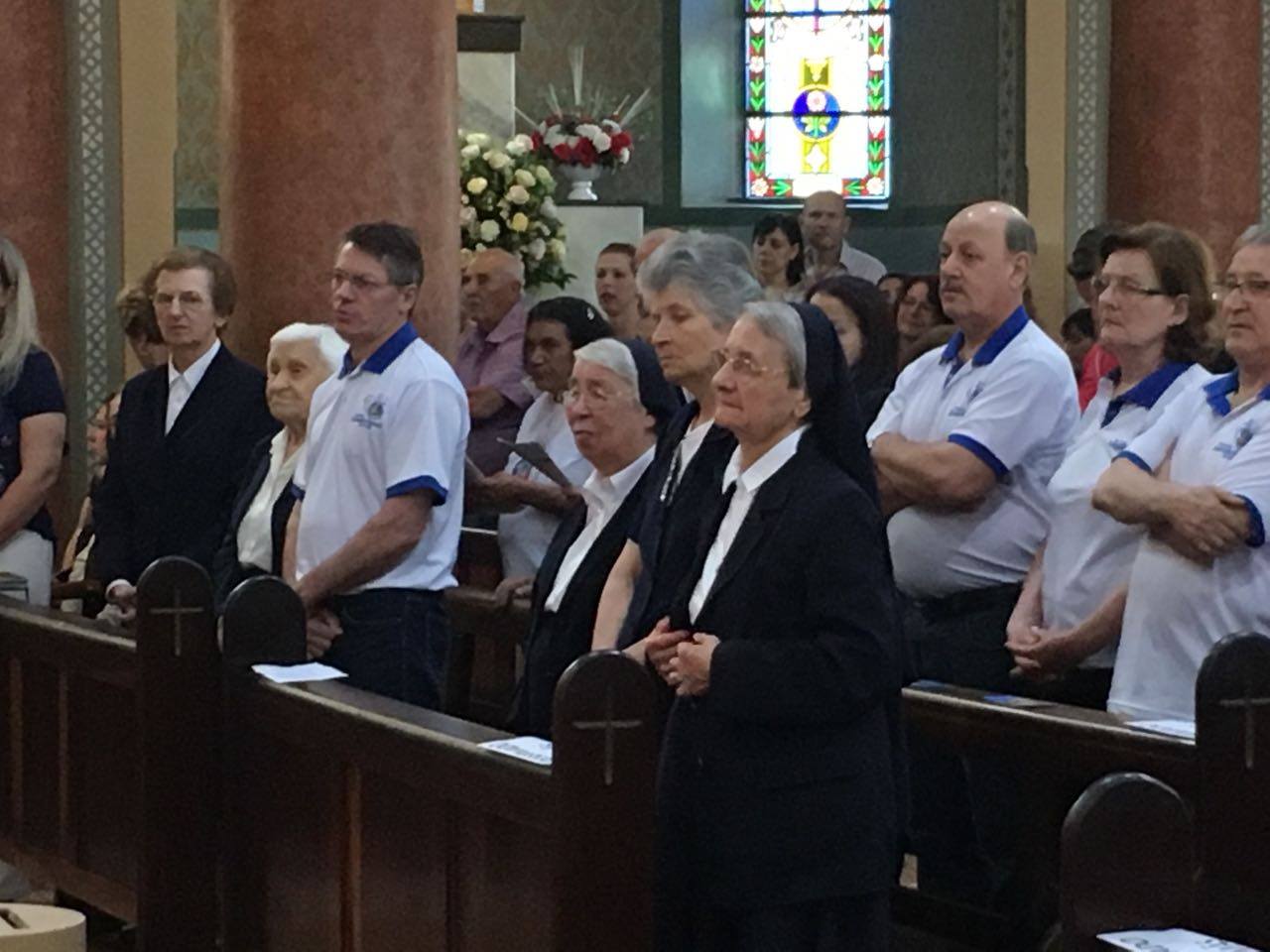 Salvatorian presence in Brazil: priests and brothers 120 years; Sisters 80 years; Lay-Salvatorians 30 years. Mission is our passion! We praise and give thanks to God the Savior for the value of the first missionaries and the first missionaries who initiated the Salvatorian Mission in Brazil.
Presença Salvatoriana no Brasil: Padres 120 anos, Irmãs 80 anos, leigos/as 30 anos. A Missão é nossa Paixão! Louvamos e agradecemos a Deus Salvador pela coragem das primeiras Missionárias e dos primeiros missionários que iniciaram a missão Salvatoriana no Brasil.