additional language update &
Estamos muy contentos de poder ofrecer a todos los hispanohablantes la meditación del Vía Crucis en su idioma ahora.
We are very pleased to be able to offer to all Spanish speaking people the Way of the Cross meditation in their language now.
Furthermore, we thought that the following could be maybe helpful:
A small instruction
or help for meditation with the pictures, for those who never have worked with it before in this way.
The Way of the Cross should invite you to meditate and the pictures should help you to approach the events in your mind, in your imagination. For this you need a quiet place, and for each station and of course for each picture also enough time (about 15 min).
The contemplation is not only about "What is to be seen in the picture", but rather "How is it depicted?" and "What appeals to me (through the picture)". This means that the viewer has to get involved with the picture and must not remain on the surface. He must respond to the play of light and shadow and allow himself to be captivated by it. On what is to be seen superficially, but also on what could be discovered in secret. Each of the pictures thus tells one or more little stories that open up to the viewer's imagination. The picture is nothing fixed or finished, it is a space of possibilities. And this space, together with the text, allows the viewer to immerse himself in the picture and become so part of it.
La méditation du Chemin de croix est désormais également disponible en français!
We offer a meditation to the stations of the cross in the coming days and want to invite you to follow us. After starting tomorrow you will find each day a new station on our Spiritual Blog. Even and especial in these days of extensive separation and isolation of many of us this could be a possibility for reflection and recover the spiritual orientation and recalibration. A perhaps interesting journey into yourself …
Español
Ofrecemos una meditación a las estaciones de la cruz en los próximos días y queremos invitarles a seguirnos. Después de comenzar mañana, encontrarás cada día una nueva estación en nuestro Blog Espiritual. Incluso y especialmente en estos días de extensa separación y aislamiento de muchos de nosotros esto podría ser una posibilidad para la reflexión y recuperar la orientación y recalibración espiritual. Un quizás interesante viaje hacia dentro de ti mismo…
Deutsch
Wir bieten eine Meditation zu den Kreuzwegstationen in den kommenden Tagen an und möchten Sie einladen, uns zu folgen. Ab morgen werden Sie jeden Tag eine neue Station in unserem Spirituellen Blog finden. Auch und gerade in diesen Tagen der weitgehenden Trennung und Isolation vieler von uns könnte dies eine Möglichkeit zur Reflexion und zur Wiedererlangung der spirituellen Orientierung und Neukalibrierung sein. Eine vielleicht interessante Reise zu sich selbst …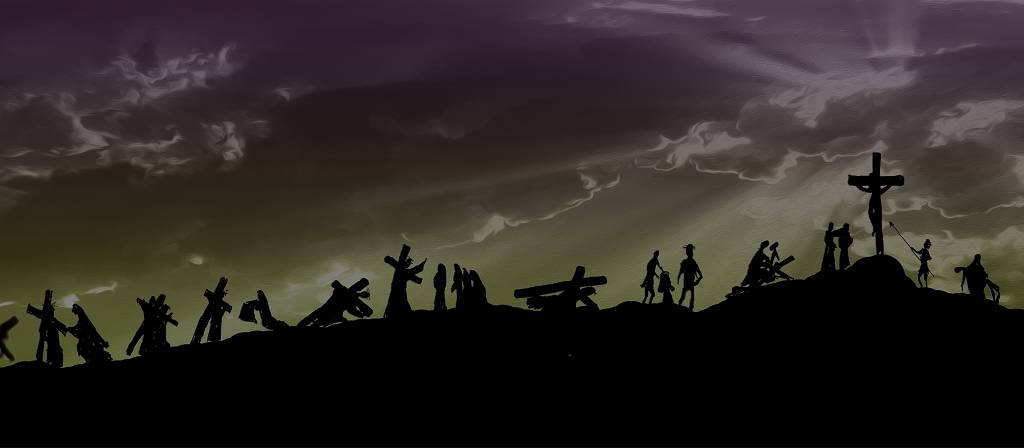 Fr. Agustín Van Baelen SDS, the General Secretary of the Society of the Divine Savior has prepared a prayer for these days of the CoVid 19 Pandemic. The prayer is in several languages available.
El P. Agustín Van Baelen SDS, Secretario General de la Sociedad del Divino Salvador ha preparado una oración para estos días de la Pandemia CoVid 19. La oración está disponible en varios idiomas.
Dio della Salvezza,
ci rivolgiamo a te con una preghiera per invocare protezione e guarigione
in questo tempo in cui il Coronavirus si sta diffondendo.
Aiuta coloro che sono ammalati.
Concedi pazienza a tutti coloro che vivono in quarantena.
Dá forza a tutti coloro che si prendono cura degli altri.
Ispiri gli scienziati nella loro ricerca.
Rafforza tra noi il senso dello stare insieme,
fa in modo che nessuno sia abbandonato.
Lascia che tutti si sentano al sicuro
insieme a Te che sei la Compassione.
Per intercessione della Beata Maria degli Apostoli
e P. Francesco Jordan,
Ti ringraziamo, Dio presente e fedele,
che vivi e ami nei secoli dei secoli.
Amen.
Continue reading
A new letter of inspiration and motivation got published at the ICDS Spiritual Blog. Don't miss to read it, but be careful, it could inspire and motivate you!
a new inspiration and motivation letter was published in the spiritual blog ICDS. Do not miss reading, but be careful, It could inspire and motivate!
Ein neuer Brief der Inspiration und Motivation wurde im spirituellen Blog der ICDS veröffentlicht. Versäumen Sie nicht, ihn zu lesen, aber seien Sie vorsichtig, er könnte Sie inspirieren und motivieren!