English
Many people of the world and the Catholic church are celebrating February 8 again. You remember why?
It's the feast day of St. Josephine Bakhita, who was kidnapped as a child and sold into slavery in Sudan and Italy. Once Josephine was freed, she became a Canossian nun and dedicated her life to sharing her testament of deliverance from slavery and comforting the poor and suffering. She was declared a Saint in 2000 and the Pontifical Council for Justice and Peace and the International Union of Superiors General have designated February 8 as an annual day of prayer and awareness against human trafficking.
On February 8, Catholics all over the world are encouraged to host or attend prayer services to create greater awareness about this disgrace of the mankind – which is still present and happens frequently hidden in our neighborhood, more than we would expect. Through prayer, we not only reflect on the experiences of those that have suffered through this affront to human dignity, but also comfort, strengthen, and help empower victims of today. Because they need our attention, our awareness and stand-up against this kind of crime.
Many Salvatorians over the world (religious and laity) are working in this field in several units already. Take on this opportunity of this day, to get more information about the Salvatorian work against Human trafficking and modern slavery.
Send a request to your unit leaders and ask how you could support this work. Or you can contact the International Salvatorian Committee for justice, peace, and integrity of creation.
It's necessary and very important that all people get awareness about this serious crime, to free the affected persons of modern slavery and end it. Modern slavery has many and often surprising faces because it's unfortunately often more close to you as you expect.
By the way, do you know how many slaves are working for you? – You think "No one" or have no idea? Be sure, there are working some – somewhere. How many, you can find out here at slaveryfootprint.org. Follow the link and try to find it out. Share your result with someone in your surrounding afterward, someone of your family, friends, etc. So you can help to spread out the awareness and set one first step of action in the right direction.
Have a look at the following short video examples, which may bring the problem closer to you: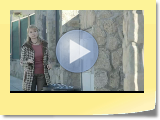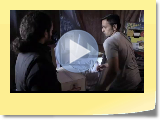 The above three videos were courtesy by Churches' Commission for Migrants in Europe (CCME) and were produced by the MIRROR project, coordinated by Accem.
Therefore the General committee of the ICDS invites all Lay Salvatorians to celebrate this day as a common day of prayer and reflection. Look at the following prayer as a suggestion.
In addition, the General Committee wants to invite and motivate the unit leadership teams to get in mutual contact over our ICDS forum (section JPIC) or by email to discuss possibilities of support, cooperation, and sharing materials.
An initative of the ICDS
Español
Muchas personas del mundo y la iglesia católica están celebrando nuevamente el 8 de febrero. ¿Recuerdas por qué?
Es el día de la fiesta de Santa Josephine Bakhita, que fue secuestrada cuando era niña y vendida como esclava en Sudán e Italia. Una vez que Josephine fue liberada, se convirtió en una monja Canonesa y dedicó su vida a compartir su testimonio de la liberación de la esclavitud y consolar a los pobres y su sufrimiento. Fue declarada santa en 2000 y el Consejo Pontificio para la Justicia y la Paz y la Unión Internacional de Superiores Generales han designado el 8 de febrero como un día anual de oración y conciencia contra la trata de personas.
El 8 de febrero, se alienta a los católicos de todo el mundo a organizar o asistir a servicios de oración para crear una mayor conciencia sobre esta desgracia de la humanidad, que todavía está presente y sucede con frecuencia oculta en nuestro vecindario, más de lo que cabría esperar. A través de la oración, no solo reflexionamos sobre las experiencias de aquellos que han sufrido esta afrenta a la dignidad humana, sino que también confortamos, fortalecemos y ayudamos a empoderar a las víctimas de hoy. Porque necesitan nuestra atención, nuestra conciencia y resistencia contra este tipo de crimen.
Muchos salvatorianos de todo el mundo (religiosos y laicos) ya están trabajando en este campo en varias unidades. Aproveche esta oportunidad de este día, para obtener más información sobre el trabajo salvatoriano contra la trata de personas y la esclavitud moderna.
Envía una solicitud a los líderes de tu unidad y pregúntale cómo podrías apoyar en este trabajo. O puedes contactar al Comité Salvatoriano Internacional de Justicia, Paz e Integridad de la Creación.
Es necesario y muy importante que todas las personas tomen conciencia sobre este delito grave, para liberar a las personas afectadas de la esclavitud moderna y ponerle fin. La esclavitud moderna tiene muchas veces facetas sorprendentes, porque desafortunadamente a menudo está más cerca de ti que lo que tú esperas.
Por cierto, ¿sabes cuántos esclavos están trabajando para ti? – ¿Piensas "Nadie" o no tienes idea? Asegúrate bien- hay algunos trabajando en alguna parte. ¿Cuántos puedes encontrar aquí en slaveryfootprint.org? Sigue el enlace e intenta descubrirlo. Comparte después tu resultado con alguien en tu entorno, alguien de tu familia, amigos, etc., para que puedas ayudar a difundir la conciencia y establecer un primer paso de acción en la dirección correcta.
Echa un vistazo a los siguientes ejemplos breves de video, que pueden acercarte al problema: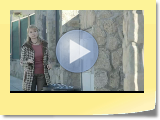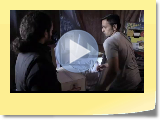 Los tres videos anteriores fueron cortesía de la Comisión de Iglesias para Migrantes en Europa (CCME) y fueron producidos por el proyecto MIRROR, coordinado por Accem.
Por lo tanto, el Comité General del ICDS invita a todos los Salvatorianos Laicos a celebrar este día como un día común de oración y reflexión. Mira la siguiente oración como una sugerencia.
Oración en traducción
Además, el Comité General desea invitar y motivar a los equipos de liderazgo de la unidad a ponerse en contacto mutuo a través de nuestro foro ICDS (sección JPIC) o por correo electrónico para discutir las posibilidades de apoyo, cooperación y materiales de intercambio.
Una iniciativa del ICDS


Latest posts by Christian (Posts)